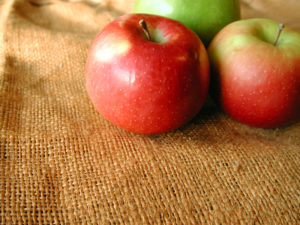 Let's put things into perspective; having a clean office is powerful in an abundant amount of ways. It can change the work facility's operations aesthetically, emotionally, physically, and mentally. These numerous benefits are positive to an employee's career. Stepping into a clean office every day can spark an internal flame that will ignite a powerful surge to get to work…with a smile on! Professional janitorial staff can upkeep a healthy and sanitized workspace for all. Check out the  power of a clean office; 4 Positive Changes that Occur.
Having a clean office contributes to higher levels of productivity. Action increases because the focus becomes directed on the employee's work versus worrying about a dirty office space. An unclean commercial building can become very distracting for most. For one, it's an eyesore. Additionally, it creates a headache for office staff and facility directors because they have to focus on cleaning complaints and picking up a mess they're already being invoiced for. When the office cleaning is being cared for, it slows more time for everyone to do their own work.
Mood Boosting and Energy Lifting
You'll see a change in people's moods throughout the office. Clean looking and nice smelling spaces create happiness. This ultimately affects the energy flow within the facility. Happiness creates enjoyment and upbeat attitudes. Thus; decreasing tension and stress for workers. People will want to be at work instead of dreading a dreary office surroundings. We spend the majority of our weekday at work. Why not make it a better one by being in a beautiful and mood boosting space?
Subconsciously employees will want to keep their desks and surroundings clear of clutter because they want to keep up with the appearance of the entire facility. Imagine having clean restrooms, foyers, conference rooms, kitchenette, and all common areas? Yet, individual offices look like a tornado struck them? The answer is it's hard to believe that would happen. Workers will want to avoid that circumstance because they want to make sure their desk is just as nice looking as their vacuumed floors and dust free surfaces. Becoming more organized is one of the many benefits of a clean facility.
A very powerful characteristic of having a clean office is that makes your company more lucrative. If your facility is open to the public and customers visit on the daily, you want to make sure the cleaning is top notch. The appearance will reflect your business standards. If the cleaning is great, the reputation of your business' cleanliness will improve sales and bring on more customers/visitations.
Call Apple Corps today for a free janitorial quote:  781-335-6900
Located out of Weymouth, MA, our cleaners service offices, commercial properties, schools, banks, car dealerships, health clubs, churches, post construction job sites, and more.
For a quick online quote, visit our link:
"We don't cut corners, we clean them!"