We Don't Cut Corners, We Clean Them!
FREE 3 Minute Quick Quote
Don't have time to call or to meet with us? No problem. Try our 3-Minute Quote tool. With some basic information, we can e-mail a fairly accurate office cleaning quote to you within 24-48 hours. Then we can talk about specifics if you choose to move forward.
A Cleaning Plan that Works for You
Most office cleaning companies will tell you what you want to hear to get your business and then go about business as usual. Sometimes that works out fine. Other times, not so much.
At Apple Corps, we actually listen to what your needs and expectations are right up front so we can create a commercial cleaning plan that works for you. And once that plan is in place, we still want to hear from you.
If you're not satisfied with your commercial cleaning company and want to see how a top-flight, responsive office cleaning company operates, please give us a call toll-free at 800-681-3011.
Customer Care Center
Listening to our customers and providing a consistently high quality of service in a cost-effective manner is how we've grown from a two-man operation back in 1982 to what Apple Corps is today: a commercial cleaning operation of more than 100 professionals taking care of two million square feet of space throughout Metropolitan Boston and Southeastern Massachusetts.
We created a Customer Care Center to give you a chance to grade our performance on the previous day's cleaning. So, if you are not satisfied with our performance or if you have special requests, you can let us know that day and the next day we will be ready to meet your expectations.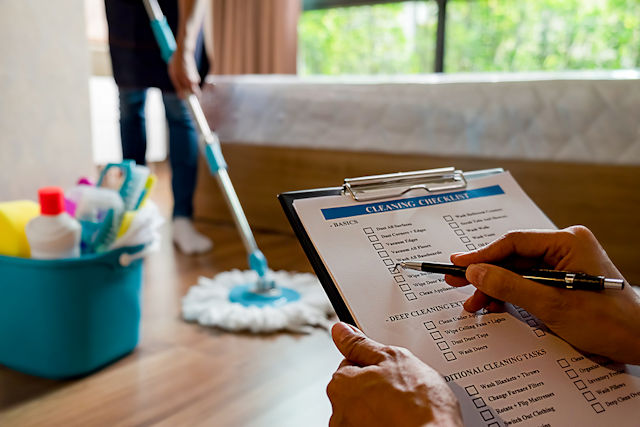 See what they're saying.
Some of our latest online reviews.
Contact us to get started.
No long-term contracts
Highly trained staff of professional cleaners who are personally referred by Apple Corps staff.