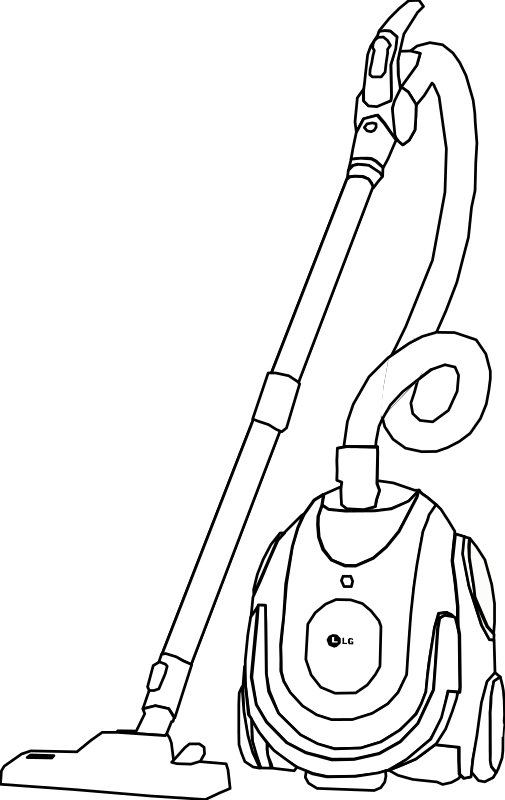 Vacuuming is considered a common daily task performed by professional office cleaners. Copious amounts of germs, dirt,  and dust accumulate throughout floor surfaces. Shoes are magnets for unwanted debris. Debris includes dead skin, hair, dirt, bugs, food, and more.  Humans (and animals) collect thousands of dirt and debris particles simply by walking outside or in public places. Thus, foot traffic is a main reason for creating dirty carpets and floors. Essentially, a floor is a breeding ground for bad bacteria to form and live. In some cases, dangerous bacteria like E. Coli or salmonella can be found. No need to worry; most bacteria and allergens found roaming in carpets are not harmful to humans.
Studies have shown that a kitchen floor actually contains more bacteria than an average trash can (830 bacteria per square foot verses 411 per square inch). Even worse, a sponge and kitchen counter host more germs and bacteria than a toilet seat surface. So, how do facility managers tackle the end to bacteria spreading? Proper floor care and cleaning can put a stop to bacteria from growing in an office. Vacuuming on a nightly basis can decrease the risk of germs and bacteria from living in your carpet fibers or grounds.
Another reason why it's so important to vacuum your carpets on a frequent basis is because it can prolong their life. Dirt and debris break down the carpet fibers and do serious damage to its properties. Ultimately, this can leave you with no other option than having to replace the carpet. It is less expensive to hire a professional commercial cleaner to vacuum your carpeted areas than having to replace the carpet entirely.
Take care of your vacuum for it is a very important cleaning tool. Think of a vacuum as a mystical mechanism; with it's magic wand containing the power to change appearances from dirty surfaces to gorgeous and well-cared for areas. In order to withhold its powers, a vacuum cleaner requires maintenance by the janitorial staff member. Bags should be replaced regularly. If not replaced, the vacuum will not work as efficiently. A cleaner would be wasting time by vacuuming, but not sucking up all the dirt to it's highest potential. Also, vacuum bags should be attached correctly in order to work properly.  Attachments usually come with a vacuum including different sized wands and brushes.  These tools are great options to reach certain areas of carpeted surfaces that some others can not get to. If brushes are used, an office cleaner should always make sure that the bristles are cleaned out and all dust/dirt are removed from it.
 Vacuuming takes time and money to hire a professional to do the job right. But, the top benefits of preserving the carpet's life, as well as maintaining  a healthy germ-free office environment, should enforce the need for vacuuming in your work facility.
Apple Corps Cleaning has top qualified professionals with expertise in vacuuming and floor care in offices. Call today for a free floor cleaning quote at (781)335-6900 or fill out our 3 minute quick quote form http://www.applecleaning.com/3-minute-quote/floor-maintenance-quote