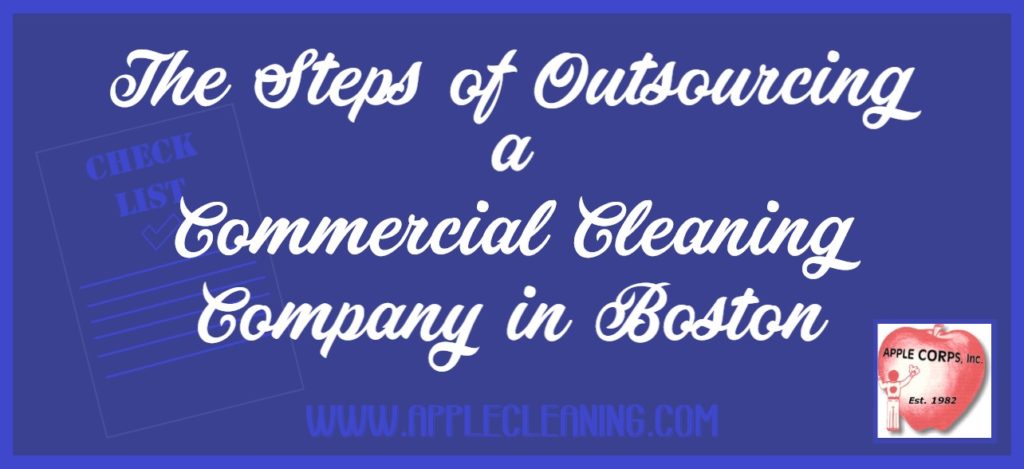 Outsourcing cleaning for a commercial property can be a big decision to make. Having a guideline of what to expect can ease any unsettling nerves and confusion. Like establishing an itinerary for a vacation, the layout will be a list of expectations and reality of what's to come. Check out our steps below on hiring a janitorial service in Boston and Massachusetts towns.
–Brainstorm a list of reasons why you need cleaning: Determine what benefits will be derived from using professional cleaning services. Figure out how it'll affect your clients, employees, and coworkers. Outweigh the pros from the cons. Lastly, think of how potentially beautiful your facility will look and be cared for.
-Start your research: There are several ways to look for local professional office cleaning companies. The internet is a powerful resource in browsing for answers and suggestions. Find a janitorial service to reach out to. Some websites may offer an online quote option; Like our 3 minute quick quote form: http://www.applecleaning.com/3-minute-quote/cleaning-quote-for-office-industrial-school-health-clubs-houses-of-worship By providing some basic information regarding your commercial property, an office cleaning company will able to give you a free estimate.
-Set up a meeting for a walk thru: It is suggested to also meet with the company to personally get to know them, receive a more accurate/detailed quote, as well as showing them around the workplace so they can get a feel of what your building is like. A company representative will come out to measure square footage and take notes necessary to calculate pricing.
-Prepare for the meeting: Being prepared with questions, concerns, etc. is important for your initial meeting with the cleaning company. Giving a brief insight on your expectations or what you're looking for can give the janitorial service an idea of your facility's needs. Discuss some issues you may have had with prior cleaning companies. Point out any specific areas and requests if required.
-Post meeting: The company rep will be heading back to their office to compose a detailed list of cleaning specifications uniquely designed for your facility. At this point, it might a be a good idea to ask for references from their current clients. Getting a better understanding of how the company operates and their relationship with clients might help in the decision-making process.
-Review specifications: Once you receive the pricing and specifications, review the information and discuss with anyone else that's involved in the decision-making process. Lastly, you can let them know your final decision and if you agree to hire them via phone call or email.
-Exchanging information:  The start date confirmation, certificates of insurance, supplies, and all other important information will immediately follow. Your company representative will put you in touch with the people in their office that you will be in contact with for future exchanges. An office manager or customer care rep will be reaching out.
Our company provides commercial cleaning services to facilities in Massachusetts: Office buildings, construction sites, industrial buildings, medical facilities, schools, churches, health clubs, banks, and more.
Interested in a free cleaning quote? Give us a call today! 781-335-6900
"We don't cut corners- We clean them!"