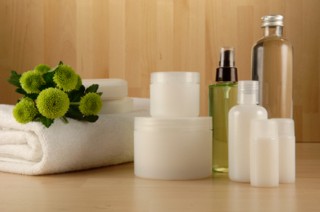 Clean restrooms can make or break the reputation of a commercial property. It's a comforting feeling when you use a restroom that is extremely clean. That extra sparkle and fresh smelling aroma can make anyone feel reassured that the bathroom they're about to occupy is safe and sanitary.  People are drawn to aesthetically pleasing spaces.  Well-kept bathrooms can be a big bonus for properties.
Have you ever walked in a public restroom and turned right back out because of the condition? After the walk out, did you judge the employees of the business; maybe even insinuating negative thoughts towards the company itself? The quality of janitorial maintenance can reflect the company's quality. If poorly executed, customers can avoid returning to that establishment. Ultimately, this will affect the sales of the business.   Restrooms are one of the most important areas in a space to maintain regularly.  Majority of people are more drawn to using cleaner restrooms. In bad cases, those majority will even avoid businesses because they don't want to feel compelled to use a dirty bathroom. 
Not only is it important to have the room cared for, it should be well-stocked with paper goods.  Replenishing supplies should be a top priority daily. Toilet paper, paper towels, hand sanitizer, sanitary bags, soap, urinary screens, air fresheners, and trash liners are all items that need to be refilled.  
Check out how our crew can replenish your commercial property's supplies: https://www.applecleaning.com/commercial-cleaning-services/restroom-and-trash-liner-supplies
Public restrooms are used quite frequently given the amount of foot traffic it receives each day. Some people even use public restrooms more often than their own. Essentially, this means that public restrooms are part of everyone's daily lives. While the toilet is a key component of a bathroom, the sinks are objected to high usage, as well.
The major bonus to having well-kept restrooms can be broken down into a sequential equation: Clean Restrooms= Happy Customers= Good Reputation= More Business= More Sales= SUCCESS!
Call Apple Corps today for a free commercial cleaning quote: 781-335-6900
"We don't cut corners- We clean them!"