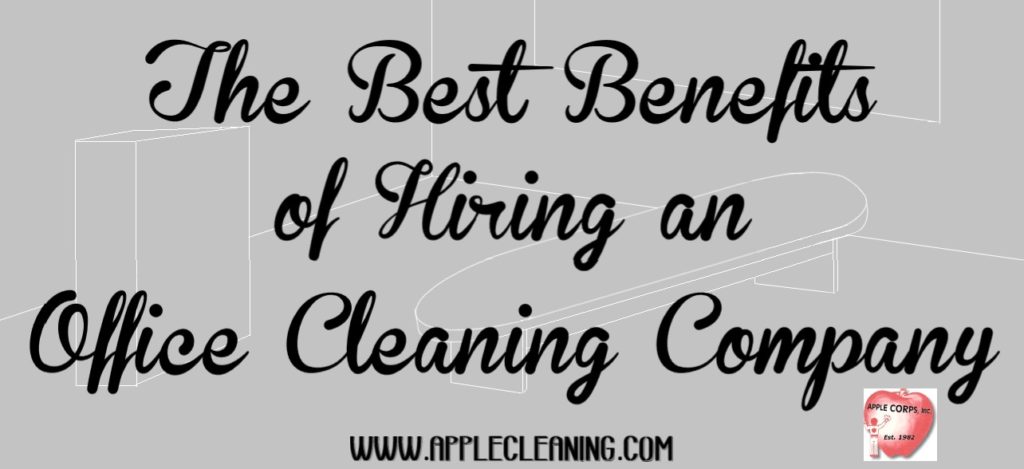 Outsourcing an office janitorial company for all of your commercial cleaning needs is beyond beneficial for your business and oneself. Not only is cleaning valuable for the money aspect, it also plays a major role in increasing sales and energy within an office space. There are three areas to anticipate a great growth upon hiring a commercial janitorial service: Productivity, Profitability, and Popularity; The "P Cubed Effect". Take into consideration all the pros of how cleaning can implement higher benefits for your company. Ask yourself, "What can cleaning do for me? What can cleaning do for my company? How will my employees be affected by cleaning? Will my customers appreciate a clean facility?" Once you determine how essential cleaning really is, then you may realize how beneficial it will be for your commercial building.
Now let's dive into our "3 Cubed Effect" that cleaning creates. Cleaning is more than an action; it's a whole mood. Immerse yourself in an office that is sparkling clean. The walls are cobweb free, the furniture is dustless, the floors are the type that "you can eat off of", and the bathrooms are glistening and safe to use. These type of visions and atmospheres are pleasing and enjoyable to work in. Clean spaces create increased work levels. More productivity means more MONEY. Thus, allowing your company to grow and become more profitable.
Higher level of sales calls will be made and an elevated amount of action will start happening. Allow your employees and coworkers to focus on their own work, instead of being distracted by dirty and dusty surroundings. Complaining workers in your facility are not something one should worry about and can definitely become frustrating to deal with. Hiring an office cleaning to care for the maintenance of your property will prevent the headache of attending to janitorial issues around the building.
With the combination of productivity and profitably, a rise in popularity will soon ignite. Word of mouth and online reviews will contribute towards a reputation. Clean facilities attract people to them. They are something to be proud of and show off to the public. They are talked about and bragged about. If your work facility is projected to be a clean environment, people will want to visit it. This is a major bonus for industries like the health field, restaurants, hotels, gymnasiums, schools, banks, spas, and even general office buildings. Become more popular by hiring a professional office janitorial company.
Apple Corps provides office cleaning services, floor cleaning services, post construction cleanup, upholstery cleaning, carpet cleaning, and many more janitorial advantages. Call today to learn how you and your business can benefit from commercial cleaning.
781-335-6900
"We don't cut corners- We clean them!"