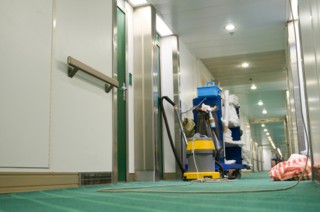 We are one week into the spring season, and in Massachusetts, it's still a cold one. Surrounded by snow mounds and winter attire, it may seem hard to find motivation to prepare for warmer days. While at your job, it's tough to find time to maintain your work space after the last few months of  messy and unpredictable weather. Your office carpets and hard floor surfaces are layered with salt and calcium composite stains. Lack of cleaning these stains can damage the fibers and lead to replacement earlier than expected.  Desk, wall, and ceiling surfaces are covered in dust, cobwebs, and dirt. Dust molecules and dirt contain allergens causing an unhealthy environment. Also, flu and cold germs are still lingering throughout your work spaces. Without proper disinfection, germs and bacteria may lead to the spread of ongoing sickness among people in your facility.  Mounds of unwanted paperwork clutter your office; Thus, preventing work productivity. All of these conditions make it an uneasy transition into spring.
In contrast, a clean facility can help your work flow. A less cluttered, germ-free, stain-free, and clean bright space can actually help employees have clearer minds.  Their focus will be centered on what they should be doing, without worrying about the condition of their facility.  Lack of cleaning, or poor cleaning, can distract someone, as well as make them angry, upset, or stressed out. Workers think and feel more productive in a clean atmosphere.
Call a professional janitorial service to perform a deep thorough spring cleaning of your business' facility. Dusting, carpet cleaning, VCT floor care, vacuuming, restroom cleaning, window cleaning, disinfecting, trash removal, upholstery cleaning, and more. An experienced commercial cleaning company will transform your facility into a brighter, shinier, and healthier work space.
Call Apple Corps, Inc. today for a free Spring Office Cleaning Quote (781) 335-6900