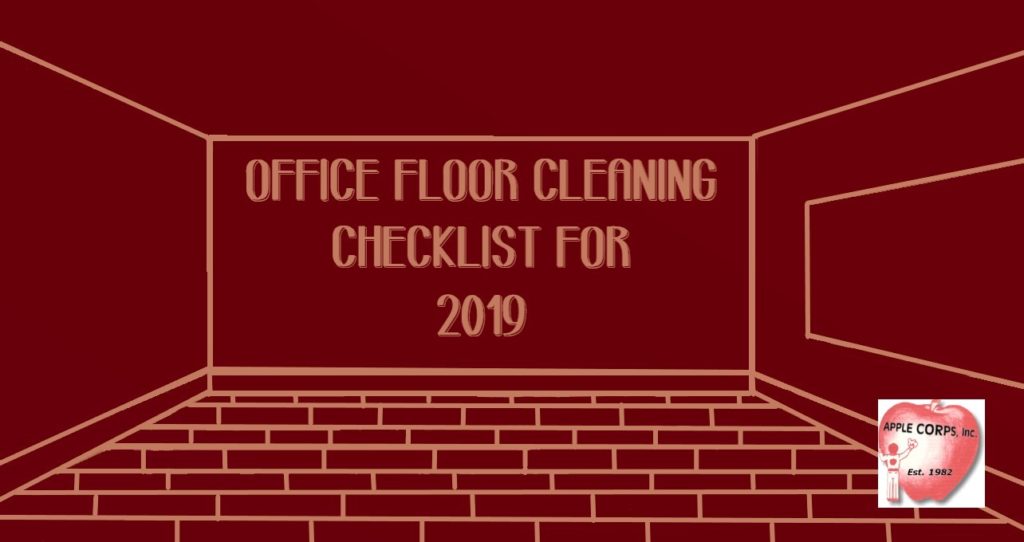 Floors are the gateway and steppingstones into a business' headquarters. Throughout the year, Massachusetts commercial properties require routinely floor maintenance services. With the four seasons New England experiences, Boston offices typically endure a ton of messy foot traffic on its' floor surfaces; ESPECIALLY the dreaded snowy winters. Lack of floor care can be detrimental to the quality of the floor material, as well as to the property owner's wallet. Establishing a floor cleaning routine is the right step towards extending the life of the floors and saving money by doing so. It is far less expensive to maintain office floors versus having to replace them down the line. Professional floor cleaning is a major investment worth looking into. Experienced floor cleaners have the proper tools, techniques, and knowledge to execute janitorial floor care methods.
A floor cleaning checklist can help facility managers stay on track. A commercial cleaning representative would be able to create a schedule of when the cleaning tasks should be taken place. Nightly services can include vacuuming, mopping, sweeping, or auto scrubbing. Monthly services may include auto machine scrubbing or carpet cleaning. Yearly services could be VCT stripping and waxing or carpet cleaning. Schedules always factor on the type of industry, floor style, amount of foot traffic, and location. For example, a factory warehouse could possibly undergo more stains and spills versus a small general office area. In 2019, offices should develop a cleaning schedule that will improve the quality and aesthetics of the floor surfaces.
There are many different styles of floors found in commercial properties including:
-Carpet
-Laminate
-Brick
-Stone
-Marble
-Bamboo
-Rubber
-Concrete
-Linoleum
-Hard Wood

-Vinyl Composite Tile
Floor care services to consider adding into your cleaning schedule may include:
-Vacuuming
-Mopping
-Sweeping
-Machine Scrub Clean
-Clean and Deodorize Carpets
-Extraction
-Steam Clean
-Auto Scrub
-Stripping and Waxing
If your office needs floor care services done, consider calling a professional company to perform the proper cleaning methods. Apple Corps Cleaning, located out of Weymouth, MA, services a wide range of commercial properties throughout Massachusetts.

Call today for a free office cleaning quote 781-335-6900
"We don't cut corners- we clean them!"