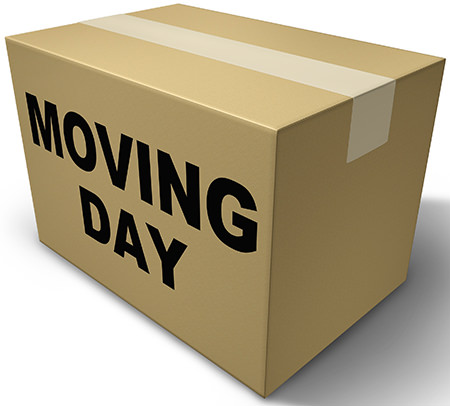 Relocating your business can be a very stressful process for you and your coworkers. Aside from having to move all furniture, desks, filing cabinets,  computers, etc.,  you are responsible for the cleaning of your office space. Your office furniture may have disguised dust and dirt buildups, cobwebs, crumbs, mildew, mold, and many more germs. Filth may have began to clutter from corner to corner. Having to clean will add unwanted stress on top of maintaining your business throughout the moving process. Save time and have less worries by hiring a professional cleaning staff to clean out your vacant work space. Office cleaners will positively attribute to the final stages of a company move-out.
Your work facility may require a thorough vacuuming, dusting, spot cleaning, restroom cleaning, glass/window cleaning, and more. Also, it might be beneficial to have the professional cleaners care for your floors. These floor care components are carpet cleaning, stripping and waxing of VCT floors, machine scrub clean hard floor surfaces, etc.   A good time to have your floors or carpets cleaned would be once all of the furniture is removed from your office so every inch will be exposed for cleaning.
Why put more pressure on you and your workers during the moving phase? The overwhelming experience of moving entails packing, de-cluttering, organizing, and transitioning into a new facility. Doing all of these things while still trying to run a business and care for your customers leaves no time for cleaning duties.  Consider a commercial janitorial company to perform all necessary cleaning tasks.
Professional office cleaning companies can also take care of your initial pre-move in. Your new work facility may have not been cleaned in a long time. As time goes on, more dust, dirt and cobwebs begin to form. Before moving your company into a new space, make sure it's been thoroughly cleaned (including proper floor and carpet care). Many businesses tend to hire contractors for new renovations before a move-in. Post construction cleaning should be a necessity after any kind of repairs and work take place.
Apple Corps, Inc.  provides professional commercial cleaning throughout the state of Massachusetts. We have 33 years of experience in move-in and move-out cleanings. Call us today to hear what more we can do for your company: 781-335-6900
"We don't cut corners, we clean them!"