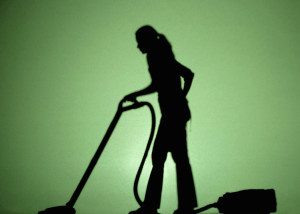 The hiring process of a commercial cleaning service takes time, effort and an understanding of the janitorial industry. Researching, getting cleaning quotes, meeting with different companies; it is all worth the energy. Making the decision to hire a cleaning service is extremely beneficial to the success of your business.  A clean office creates more productivity, less sick days, and an aesthetically pleasing setting to work in.  During the decision-making process, consider hiring an office cleaning company that possesses the following qualities:
Experienced:  Consider how long the cleaning company has been in business for. More years in the janitorial business means more knowledge in its industry. Make sure the commercial cleaning company you are thinking about hiring has experience doing the cleaning services you need (or may need in the future). These services might include: Carpet cleaning, stripping and waxing VCT floors, hard floor maintenance, high speed buffing of floors, post construction cleaning, upholstery cleaning, odor elimination, and more. Choose a more experienced company for office cleaning.
Local: A local cleaning company has the ability to be on-call if emergency clean-up services come into effect.  Local janitorial services can customize cleaning specifications tailored to your needs and specifications. Whether your facility needs day porter service or nightly cleaning, a local cleaning staff can schedule cleaning times and dates according to your requests.
Trustworthy: Trusting a cleaner to come into your office at night is extremely important. Remember, they hold a key to your work facility. Therefore, conduct background searches of individual cleaners to ensure safety, honesty and trustworthiness. Call references from other offices that the cleaning company works for.  A cleaning service should be professional in its ability to perform, communicate, and work. Establish a good relationship with your cleaning company. A commercial cleaning service not only cleans, but they truly care for their customers. If you aren't happy with a service, or have special janitorial requests, make sure you have the ability to contact your cleaning company for assistance.
Consider these qualities in a commercial cleaning company and your office cleaning will be a success.
For office cleaning in Massachusetts (Boston, South Shore, Weymouth, Braintree, Quincy, Dorchester, Boston, Milton, Cambridge, Hingham, Waltham, Newton, Needham, Sharon, Canton, Plymouth, Dedham & more) contact Apple Corps commercial cleaners today.
(781) 335-6900
For a free office cleaning quote, fill out our 3 minutes quick quote form at
http://www.applecleaning.com/3-minute-quote/cleaning-quote-for-office-industrial-school-health-clubs-houses-of-worship
"We don't cut corners, we clean them!"