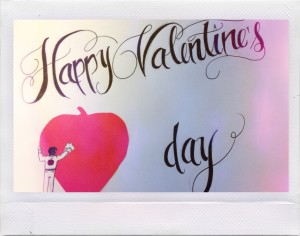 Cupid's day is arriving tomorrow!  Here are some common Valentine stains that might occur during your special day:
Chocolate: Accidently smudge chocolate on your clothing or linen table cloth? Don't panic. Simply pretreat the stain with a regular fabric stain remover. Place the article into the washing machine for a quick cycle. Repeat process if stain isn't removed. Try a bit of bleach if the stain is being stubborn.
Wine: There are some home remedies that can remove wine stains from carpeted surfaces. For example, hydrogen peroxide and soap. Also, salt is known to remove red wine stains. Try using a commercial carpet cleaning solution. Treat the stain as soon as possible. The longer you wait, the harder it will be to get rid of.  Extract the wine stain by blotting the stain with a clean rag. Next, spray with a cleaning solution. Let the power of the solution fight off the stain. Next, blot stain with another clean rag.  Repeat until the wine spill is removed.
Champagne:  Wet the effected area with a sponge or clean rag. Let the champagne soak for a half hour. Next, treat the stain with a prewash stain remover. Wash with a laundry detergent. Repeat process if the stain isn't removed.
Candle Wax: Spill candle wax on your carpet? Before cleaning, make sure the wax is hard. If necessary, freeze the wax with an ice cube or place in freezer for 30 minutes. Place a clean white cloth over the effected area and apply medium heat with an iron. The wax will transfer onto the cloth. To remove the residue, sponge some rubbing alcohol on the surface. Vacuum the remaining wax pieces. Scrape any wax that may have not lifted. Last, wash the area with warm water and a prewash or stain remover.
Call Apple Corps, Inc. for all of your commercial cleaning needs (781) 335-6900
"We don't cut corners, we clean them!"