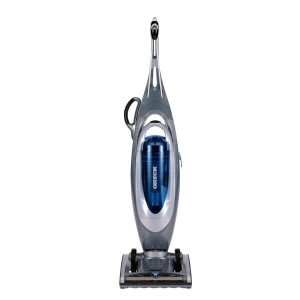 The key to extending the life of your carpet is taking care of its surfaces. A carpet endures stains, wear, and tears over time. It should be your weekly goal to vacuum and spot clean your office carpets. A yearly goal should be to have the carpets professionally cleaned and extracted of all dirt and stains. Often times, facility managers or business owners tend to neglect having their carpets clean because of  cost. But, what they may not be aware of is that it costs more money in the long run because a carpet will need to be replaced if it is damaged.
Keep in mind, it is important to care for your facility's carpets because many customers believe that the cleanliness of your establishment could reflect the quality, service, and products your company offers. Avoid this detrimental judgement by making carpet cleaning and care a priority.
There are three simple ways to maintain a clean carpet.
Start with PROTECTECTION. Door mats are a great tool to protect your carpet surfaces. Dirt, dust, moisture and other unwanted germs are tracked onto the carpet the second a person walks through your door. There are several times throughout the year when this can worsen (snowy winters, rainy days, and pollen-filled spring seasons). Provide door mats in your office entrance ways and you will considerably reduce the amount of excess dirt that enters into your building.
Another way to maintain your carpet is to vacuum and spot clean on a regular basis. Depending on how busy your facility can get, you may need to vacuum nightly (or even several times throughout the day). Coffee, soda, ink and other liquids are common spills in an office setting. Do not procrastinate on cleaning these stains. Spot clean immediately to prevent these stains from becoming a bigger problem. The longer you wait to clean, the harder it will be to extract the stain from the carpets' surfaces. Blot the stain with a white, clean, and absorbent rag until the surface is no longer damp. Apply a spot cleaning solution. Let it sit for a few minutes to allow the chemicals to break down the stain. Again, blot with a clean rag. Do not scrub the stain because it will only spread and be pushed deeper into the carpet. Repeat steps if necessary.
The third way to preserve your carpets' life is to have them cleaned, shampooed and extracted professionally at least once a year. What lives below your office carpets' surface is dust, mildew, mold, and soil. If you wait too long to have your carpets cleaned, there is a possibility that they will experience irreversible damage. Talk to a professional carpet cleaner about how often your work carpets should be cleaned. Some may suggest more than once a year based on the condition of them, and also the amount of foot traffic and damage they may experience every day.
Apple Corps, Inc. provides professional carpet cleaning services for offices and facilities throughout Massachusetts. Give us a call today for a free carpet cleaning quote @ (781)335-6900
"We don't cut corners, we clean them!"