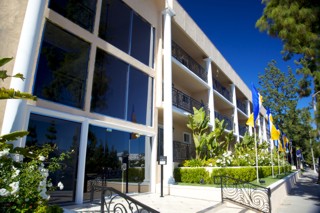 Hiring a new office cleaning company can be quite the process. It may require reaching out to a cleaning business, asking for a quote and pricing, and meeting with them to ensure the company is a right fit for your facility. These steps may sound easy , but factoring in the time it takes to research different janitorial companies may lead you clueless and unsure of where to begin.
STRESS NO MORE; We've got you covered! Begin with asking the right questions. Here are some professional tips on how to hire an office cleaning company:
Consider asking some questions to get some very important information you may need in your decision making process. These are some common questions we have heard from our customers:
1.) Are you a local company?
-Yes. Our Apple Corps cleaning headquarters is located in Weymouth, MA. We are a family owned business servicing areas from Plymouth-> Framingham -> Taunton -> Boston.  
2.) Are you bonded/insured?
-Yes. 
3.) References?
-We can provide references for you. It's always a good idea to check in with our current customers to  see how we are doing and how well are professional cleaning team works with them. 
4.) How many years of experience in the industry?
-Our company was established in 1982. We are proud to say we have 35 years of experience in all areas of the cleaning industry. 
5.) Long term contracts?
-We do not have long term contracts.  A simple 30 day cancellation policy, if need be. Always make sure to check for long term agreements when searching for a commercial cleaning business. 
6.) Do you have a full time office staff?
-Yes. Our office is open Monday-Friday, 8:30AM-5:00PM. We are reachable via phone, e-mail, or by our online customer care center.
7.) Emergency cleaning situation protocol?
-At our headquarters, we have a full time office staff available to answer to any needs. If you require an emergency service, we have 24 hour operator available at all off-office hours ready for your call. Our cleaners are ready and able to take action and assist in any cleaning matter.
8.) What kind of cleaning services do you provide?
-Not only is general cleaning important (trash removal, dusting, restroom cleaning, floor care, etc.),  but a janitorial company can also provide cleaning services that your facility may require. Carpet cleaning, stripping and waxing VCT floors, high speed buffing of floor surfaces, upholstery cleaning, window cleaning, disinfection services, post construction cleanup services, water damage cleanup services, and more. Check in with your cleaning company to make sure they are experienced and capable of performing these janitorial services. Our highly skilled an trained staff are available for these janitorial services. 
10.) What if I have a  special cleaning request?
-You can visit our online customer care service and fill out a request form. We will respond to you right away. Or, a quick phone call to our customer care representative whom is readily available to listen to all of your needs.
11.) Background checks?
-Yes we perform background checks on our staff. It is important for us to ensure we have a reliable, trustworthy cleaning team.
12.) Quality control?
–It is important we frequently inspect our customers' facilities to make sure all specifications are being taken care of at the highest quality of cleaning. Also, it allows us to make sure our cleaners are on task and improving to the best of their abilities. Our supervisors do on-site inspections for quality control. We use a modern inspection program which provides detailed inspection checklists which helps us keep record of the cleaning. Also, our online customer care center is available 24 hours for you to submit a quick survey grading the quality of cleaning. 
Our company provides professional commercial cleaning services to offices, schools, medical facilities, health clubs, car dealerships, houses of worship, industrial facilities, post construction job sites, and much more. Call us for a free office cleaning quote at 781-335-6900.
At Apple Corps, "We don't cut corners, we clean them!"