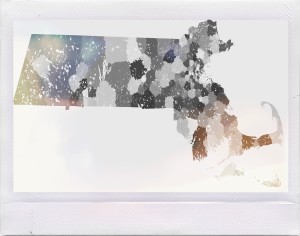 Hiring a professional janitorial services offers major advantages for companies throughout Massachusetts.  A clean office creates a healthier atmosphere, a great reputation , and many more beneficial qualities.
Clean offices embody a more professional persona. These traits are obtained from having a professional cleaning service its space: Dust-free, emptied trash receptacles, smudge-less mirrors and windows, sanitized restroom areas, fresh smelling aroma, stain free and spotless carpeted surfaces, shiny wax floors, and polished and disinfected surfaces.
With all of these characteristics of a clean facility, comes with a sanitary and healthy work space.  A big bonus to this is there are less employee sick days with fewer allergens which are prone to make staff feel ill in work. Office cleaners can prevent the spread of germs by disinfecting commonly touched items (i.e. light switches, phone handles, door knobs, push plates, etc.). Flu and cold outbreaks frequently occur within an office. But, with professional janitorial care, sick days can be averted. Thus, more productivity and success for your business!
Another great advantage of having a clean office is that it can create a good reputation. Word spreads fast- When the general public finds out that your facility is extremely clean, it will attract more clientele; Especially for those types of businesses where cleanliness is an important part of decision making on where to visit (health clubs, gymnasiums, schools, medical facilities, and more). All facilities should really be professionally cleaned. Don't allow poor quality cleaning affect the way employees or customers feel about your business.
Call Apple Corps to learn how our professional cleaning staff can help your business with fine janitorial care. We service facilities all throughout Massachusetts; From car dealerships and health facilities,  to office buildings and function halls, our experienced cleaners can attribute to your great reputation of healthy and sanitized appearances.
781-335-6900
"We don't cut corners, we clean them!"