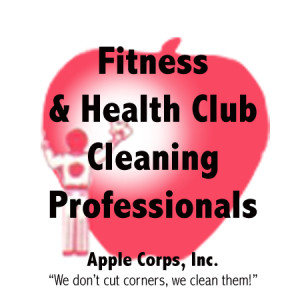 Heading to the gym for a workout? Fitness requires hard work, sweat, and tears.  Although a gym is a positive workout zone for many, what lingers behind the scenes can be quite dangerous. Germs, bugs, fungi, and viruses multiply rapidly on gym surfaces if not cleaned consistently and properly. Recreational centers and health clubs are known to be high volume/traffic areas. People are constantly in and out of the building during the day.  They share equipment and club amenities such as locker rooms,  swimming areas, spas, workout accessories,  basketball courts, children's daycare room and many more. Within these spaces, gym members are having contact with items that many other people are using. In order to control the amount of sweat and dirt from spreading, an operations manager should hire a janitorial team for detailed cleaning and sanitization of their property.
 If not cleaned on a regular basis, you and your gym members can be exposed to contaminated surfaces that will make you ill.  Managing good hygiene is imperative in the fitness industry. Nobody wants to use dirty equipment, showers, saunas, or germ infested floors.  To stop the spread of disease and infection, always remember to disinfect. Most gyms supply disposable disinfecting wipes to its members for a quick clean after they are finished using a piece of gym equipment.  Often times, members neglect to wipe down machine surfaces. Hand sanitizer is another technique to prevent the spread of bacteria.  The gym is known to be a breeding ground for germs. Not only are workout tools being heavily handled, but water fountains, hand rails, doorknobs, and many other things host thousands of germs. These contaminated surfaces pose a challenge for cleaners to tackle the spread of illness in a health club facility. Remember to hire a professional company to handle the cleaning of your fitness facility.
A proper approach to fighting gym germs is to clean on a nightly basis. A thorough cleaning of restrooms, floors, dusting, equipment, and trash disposal is beneficial to the health of your gym members. Another option is to have your commercial cleaning company provide on site day porters to manage the cleaning in the fast pace environment.
Apple Corps, Inc. commercial cleaners provides janitorial services to health and fitness facilities throughout Massachusetts. Call us today for a free gym cleaning quote at 781-335-6900
or
Fill out our 3 minute quick quote form
http://www.applecleaning.com/3-minute-quote/cleaning-quote-for-office-industrial-school-health-clubs-houses-of-worship