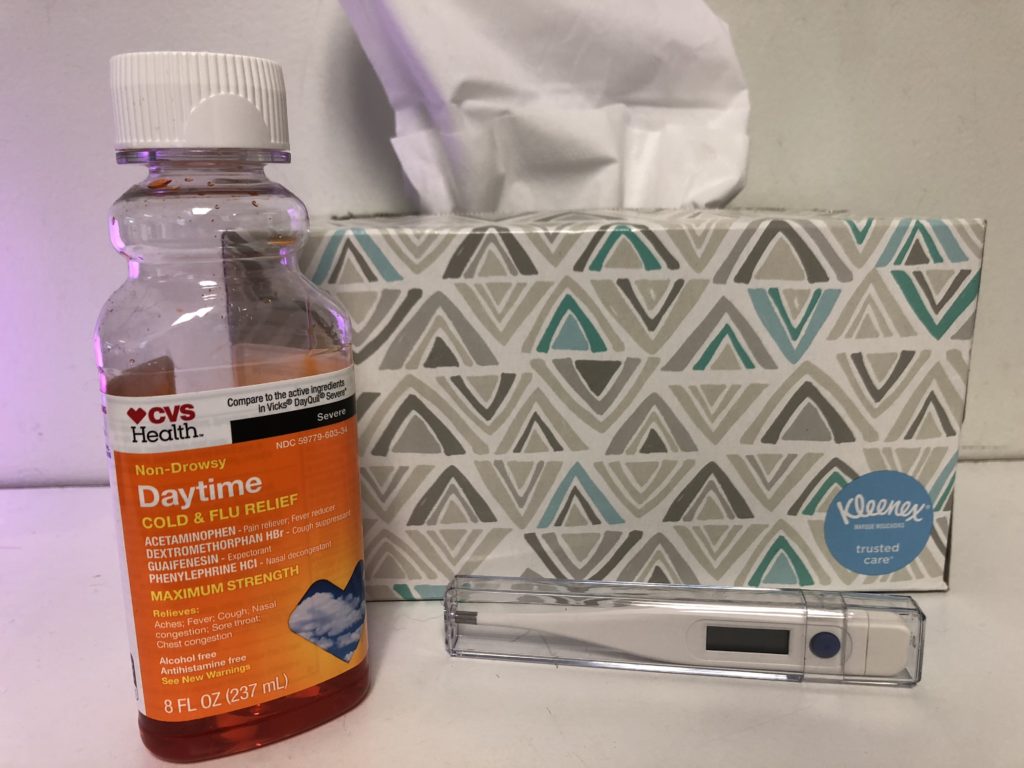 It's the dreadful time of year when the flu virus is being rapidly spread throughout the world. Offices become danger zones once an employee or customer is sick within in it. In more populated areas, people are at a higher risk of getting sick due to influenza infected germs and bacteria amongst the confined space. Two key actions to take during flu season are protection and prevention. Protect employees and customers by preventing the spread of the flu virus in your office. The solution to these actions is disinfection.
Disinfect everything. First, make sure you are using the right type of cleaning product. A disinfectant solution is different from an all-purpose cleaner. Disinfectants are designed to kill germs and bad bacteria. While an all purpose cleaner is meant for cleaning dirt and grime. In order for a disinfectant to effectively  work, it must sit on a surface for at least five minutes. Be careful- some cleaning product companies sell "disinfectant wipes". A quick wipe might remove some germs, but not all bad bacteria.
Because the flu is a contagious virus, be sure to follow proper cleaning protocol and allow the disinfectant to sit and absorb on surfaces. Follow all instructions listed on the back of the cleaning supply, or call the company to verify the correct cleaning procedure with the product.  Disinfecting  can become a time consuming process, but ultimately will create a healthy and germ-free environment.
Some areas to focus on in an office establishment are frequently handled items. Here's a list of heavily touched things:
Door handles
Light switches
Telephones
Push plates (on door, elevator, alarm panel, etc.)
Electronics
Desks
Locks, Deadbolts
Coffee makers
Another key area to focus on during the cleaning process is the restroom. Bathrooms are one of the most commonly used spaces in the office. Sink areas are known to possess the most amount of germs (due to items that were placed on the ground, then moved to the countertop).  The flu virus can linger onto any of these areas. Toilets, urinals, doors, partitions, sinks, and all surfaces need to be thoroughly disinfected to prevent the spread of bacteria and germs.
Remember, protection and prevention by disinfection.
Call Apple Corps for our professional disinfection and cleaning services during this flu season
781-335-6900
"We don't cut corners, we clean them!"