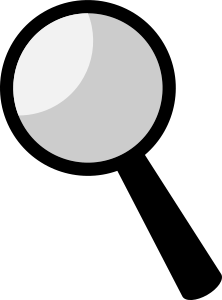 Office cleaners are like detectives. They spot out mystery areas where odors arise from; they find dust and dirt lingering in unusual spaces; they spy cobwebs and allergens floating astray; they observe stains and spots where one may not see. Janitorial staff members are the professionals whom detect dirty areas, and convert them into clean office spaces. Without proper care, several dirty areas within in an office facility may get overlooked. Lack of dusting, vacuuming, trash removal, and floor care will lead to odors and filth. Here are some spots in a work space that might get looked past during an office cleaning:
1.) Tops of bookshelves and filing cabinets: A book collection may sit for years without being touched. Imagine the amount of dust that can form on its' surfaces within that time? Always dust off high surfaces using an extendable feather duster or a comparable cleaning device.
2.) Blinds: Bright sunshine can expose the dirt and dust covering blind surfaces. It's important to use a feather duster and gently wipe down closed blinds to remove dust before it becomes a more noticeable problem.
3.) Vents: Vents in high and low spaces acquire an extreme amount of dust and dirt over time. This is an area that frequently gets skipped during a cleaning because it's not something one would not initially think to clean on a regular basis. Make sure to include dusting and cleaning of the vents during an office cleaning visit.
4.) Computer Keyboard: Crumbs, hair, dead skin, dust and other unwanted and gross particles get trapped in a computer keyboard. A trick to cleaning this area is using a sticky note to run through the key spaces. The adhesive will collect the dirt that roam beneath within the keyboard's surfaces.
5.) Behind the toilet : Look yonder!… On the walls, floors, partitions. This space  is usually splattered with matter one would not want plastered in an office restroom. Wipe down with disinfectant and cleaner; wash walls and partitions; mop and scrub floors. These things will make a huge difference in your restroom cleanliness.
6.) Light switches: Light switches are frequently touched with dirty fingers. On the flip side, it's less frequently touched with a disinfectant cleaner. Stop the spread of germs and illness by making it a habit to disinfect  light switches on a weekly basis.
7.) Microwaves: The interior and exterior of microwaves often times are overlooked while cleaning kitchen and kitchenettes. However, it's very important to clean these surfaces because they contain splatters, germs, and stains from food and beverages. Lack of cleaning can lead to odors. It's important to include the microwave to be cleaned by your janitorial staff.
8.) Computer mats:   The plastic computer mats are great for protecting hard floor surfaces and carpets from damage and stains. These mats can be vacuumed, but be sure to thoroughly wash them by wiping down the mat with a cleaner and rag.
9.) Computer chair: Office computer chairs accumulate an assortment of dirty particles: Hair, crumbs, paperclips, and more. Prevent dirty office chairs by vacuuming, dusting, and periodically having the upholstery cleaned and deodorized.
10.) Indoor Plants: Plants have longevity and low maintenance. Not only are they aesthetically eye capturing, they have great health benefits too. They contain air filtering qualities that can actually improve the office environment by purifying the atmosphere. Don't let these plants fool you, though; they need cleaning care too. Plants can pack on some weight of dust over time. Make sure to gently dust off plants surfaces and damp wipe its surfaces with a cloth.
Call Apple Corps office cleaning today for a free commercial cleaning quote 781-335-6900
"We don't cut corner, we clean them!"