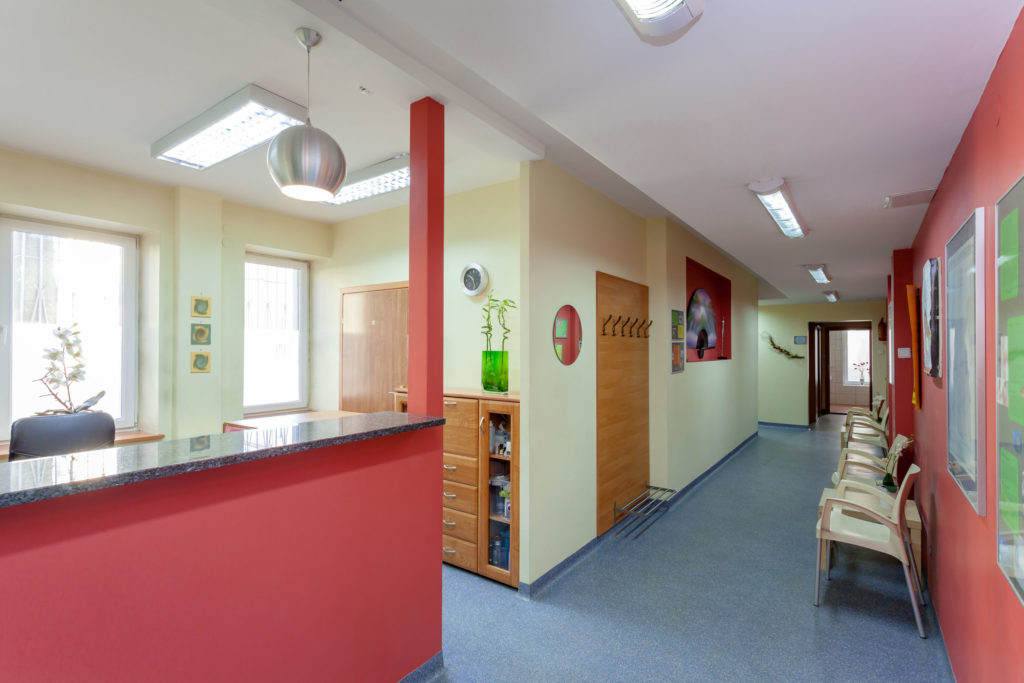 When considering dental office cleaning, keep in mind that clean medical offices are important to running a successful practice. As medical professionals, your patient's well-being should be top priority. Proper dental office cleaning services are not only helpful in maintaining accurate cleanliness, but at also reducing hazards of contamination and maintaining a medical-grade functional environment.
Cleanliness in the medical field isn't a luxury, but a downright necessity. Because dental offices demand an advanced level of cleaning to keep diseases and infections from spreading, it's crucial to only consider a professional cleaning company that's capable of providing comprehensive dental office cleaning services. This is where Apple Corps Cleaning Services can help.
The Benefits of Proper Dental Office Cleaning
Since professional dental office cleaning companies employ medical-grade disinfectants and follow OSHA protocols, there's a decrease in microbe population which minimizes sickness. This combined with the use of HEPA (Applies High Efficiency Particulate Air) vacuum filters for enhanced air quality that controls dust and allergens ensures a safer environment for patient undergoing surgery or recovery.
A professionally cleaned dental office not only creates a positive and productive job environment, but also considerably boosts your employee's moral. Hiring a professional cleaning service to do the dirty work allows your medical staff to have better concentration while executing their daily tasks instead of worrying about cleaning jobs, which increases time and efficiency.
A clean waiting area and exam room is sure to quickly bring forward a great first impression for your patients, which can also help you to secure another great recommendation. Because more recommendations essentially translate to much more patients, having a clean and sanitary dental office can significantly enhance the profitability of your dental practice.
Get Started Today
Regularly scheduled medical facility cleaning ensures the prevention of disease and infection spreading. At Apple Corps Cleaning Services, our attention to detail and unyielding desire for customer satisfaction has steadily fueled our growth and trust within the areas medical community. Contact us today for more information and to receive your free dental office cleaning consultation!
Best dental office cleaning company in the greater Boston area.

Local dental office cleaning companies near me.

Professional local dental office cleaning services nearby.

We provide the best dental office cleaning service on the south shore, north shore and Boston.

Local dental office cleaning company near me.

Best dental office cleaning companies nearby.

Local dental office cleaning service for the north shore, south shore and Boston.

One of the best dental office cleaning services in all of the greater Boston area.