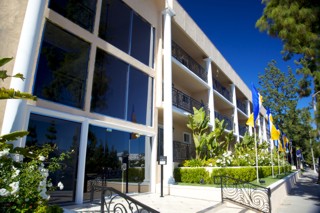 Apple Corps' office staff gets asked many questions on a daily basis regarding office cleaning and special janitorial services for commercial properties. Don't ever hesitate or be afraid to ask questions that you may have doubts about. Questions should be asked before hiring a professional cleaning service and even on a regular basis. Communication is key in establishing a good relationship between our customers and cleaners. Without communication, some cleaning concerns may go unnoticed or other common issues that could arise.  It's important to know that  the cleaners, customers, and office managerial staff are all on the same page. Here are some questions to consider asking an office cleaning company:
1.) When was your company established and how many years have you been working in the industry?
A key question to inquire about. Get to know your cleaning company on a personal level. A company that has several years of experience in the cleaning industry will have great knowledge and the tools to keep your facility top notch shape.
2.) Do you do background & CORI checks?
The janitorial staff will be going into your building after hours to perform cleaning. Therefore, you want to make sure you can trust the cleaning personnel. This question is one to consider during the hiring process of your cleaning company.
3.) How often should I have special cleaning services done (floor care: carpet cleaning, stripping and waxing VCT, high speed buffing)?
Office cleaners generally perform nightly duties such as dusting, vacuuming, trash removal, restroom cleaning, mopping ,and more. Some additional perks to hiring a professional janitorial company is that they have the experience to know when special cleaning needs to take place. Floors (carpets, VCT, concrete, marble, hard floors) need to be cared for on a regular basis. Depending on foot traffic, this could happen as often as once per month.  Allow the cleaning experts to make the call as to when it's time for your floors to be serviced. They will have the equipment and skills to tackle any floor care need.  In addition to floor care, upholstery, windows, disinfection, and many other cleaning services should also be considered.
4.) Who do I contact in case of an emergency?
Let's face it; in a busy office setting, spills and stains are very likely to occur on a frequent basis. Even worse, water damage and flooding during storms. Sometimes this happens on off-days when your cleaners are not scheduled to come in.  Ask your cleaning company whom you should contact in case of a cleaning emergency. Some cleaning companies, like Apple Corps, have a 24 hour service readily waiting for any emergency call.
5.) Who supplies the cleaning supplies?
Work facilities and commercial properties require many different types of cleaning supplies: Trash liners, soap, paper towels, toilet paper, urinal screens, air deodorizer, and more. Make sure to set up the supplies with your cleaning company.  Determine who will be taking care of ordering and delivering your office supplies. It's  a great idea for your cleaning staff to manage the supplies in your office. It will allow you more time to focus on your own work, and less worrying about when supplies need to be ordered as well as having to run to the store to purchase them.
6.) References?
Unsure of which cleaning company to hire? Ask for reference. Inquire information from other customers: Is the cleaning company qualified? Are they professional and knowledgeable in the industry? Are you satisfied with the quality control?
Consider asking these questions during the hiring of a new office cleaning company. Communicate and establish a great connection with your current cleaning staff. The best cleaning company will provide you with the answers and solutions to all of your office janitorial needs.
At Apple Corps, we have 35 years of experience in cleaning commercial facilities throughout  Massachusetts. Call today for information regarding our janitorial services.
781-335-6900
"We don't cut corners, we clean them!"