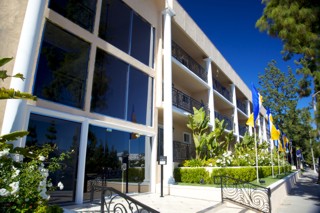 As humans, it is in our nature to have a judgmental mindset.  We are told growing up to "never judge a book by its cover." However, a first glance at something can cause us to a feel a certain type of emotion; a positive or negative sensory overload. For business owners, cleanliness of their facilities is crucial because people entering their commercial space are automatically going to critique it. A sanitized, beautiful, shiny, and great smelling space is going to make a person feel good. He or she will feel a sense of joy and instantly have a positive connection to that particular business. In contrast, walking into a dirty commercial building will emulate bad vibes. Lack of cleaning creates a poor reflection of that company. Not only that, it may be distracting for people, customers and employees, who use that particular facility. Clean facilities make people feel better, which in return can generate new and more business.
There are multiple turn offs in an untended and uncleaned commercial facility: Dirty restrooms, dusty surfaces, filthy carpets, bad odors in the room, and more. Eliminate poor judgments and  negative response from your clients by hiring a professional office cleaning company.   A work space can be a representation of a company. An office cleaner's job is to make sure the facility they are servicing looks and smells amazing.  A clean facility can produce more productivity;  allowing your employees to have a clear mind and be able to get work down at a quicker rate. Not to mention, having a great reputation about maintaining a clean commercial building can develop new customers and clients; especially in the health, hospitality, car retail, post construction, schools, churches, and medical industries.
If having a clean commercial property is all it takes to generate more business and income, then don't hesitate to hire a professional cleaning service to service your facility. Contact Apple Corps commercial cleaners in Massachusetts today for a free office cleaning quote 781-335-6900.
At Apple Corps, "We don't cut corners, we clean them!"