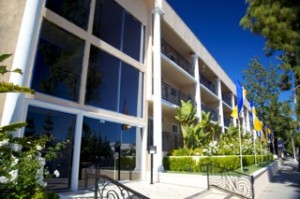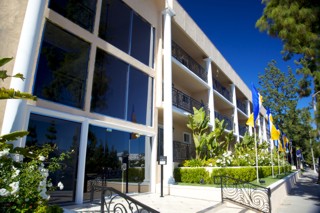 It's officially the first full week of fall; Cheers to pumpkin spiced coffee, football season, and a cooler climate change in weather! Nature begins to take a turn with a brisker chill in the air and fallen leaves amongst commercial property's grounds.  A start of a new season is a fantastic time to plan for a deep cleaning of an office building. Here are some cleaning  items to include in a checklist suggested by our janitorial professionals:
1.) Floor cleaning
First, determine what kind of floors are in your office: Hard wood, marble, carpet, VCT [vinyl composite tile], tiles, Pergo, etc. Ask a floor cleaning specialist to diagnose the condition and frequency of care that should be performed. Developing a routinely scheduled cleaning of your floors will prevent damage, prolong the life of them, and exude a beautiful look. Also, it will help you keep on track so the floors are continually being washed, waxed, and properly maintained.  Some different types of commercial floor cleaning services include carpet cleaning, stripping and waxing, high speed buffing, wet/ dry mopped, and polished.
2.) Dusting
As described in our last article on dusting tips (http://www.applecleaning.com/cleaning-tip-tuesday-3-easy-steps-to-dusting), dusting is an essential component of janitorial maintenance.  Over the course of a summer, dust can accumulate at a rapid pace. With the cooler air outside, often times our office windows are opened in the fall; thus, creating an entranceway for dirt, dust, and allergens to enter in a workspace.  A deep dusting should be taken place in all the high/low areas, as well as all desk surfaces.
3.) Disinfection
Germs lead to sickness, allergies,  illness, and infection. They easily spread yet are more preventable with the right cleaning techniques. A thorough disinfection of a facility's surfaces can fight off germs which inevitably means less sick days.  Restore a healthier atmosphere in an office by disinfecting and washing commonly handled items like: Door handles, light switches, telephones, push plates, restroom surfaces, computer equipment, and more.
Contact Apple Corps commercial cleaning today to schedule a deep office cleaning of your work facility. Located in Weymouth, MA, we provide janitorial services to properties such as office buildings, schools, car dealerships, banks, industrial facilities, construction job sites, health clubs, and much more throughout Massachusetts.
Call us for a free office cleaning quote 781-335-6900
"We don't cut corners, we clean them!"