Office cleaning should be a daily priority. When you begin looking to hire an outside cleaning service, make sure that they are committed to cleaning your office thoroughly. Depending on the size of your facility and the amount of employees you have, the cleaning may be more extensive, require more cleaning needs, time and attention.  Quite often, some heavily handled items in your office go unnoticed. Based on recent studies, research shows that the following items listed below contain more bacteria and germs than any other surface in your work facility. Janitors should be wiping down and disinfecting these disgusting, dirty, germ-filled items: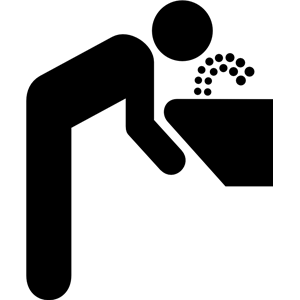 1.)Water Fountain and Water Coolers: Also known as the "fountain of filth", a water fountain and water cooler in your office contains endless amount of germs and bacteria. Some people may throw trash in the fountain. Others even spit on the drinking surface. What does this mean? Your office water fountain (or cooler) is dirtier than a toilet seat. More germs linger on these surfaces than commonly used objects in your restroom. Because restrooms tend to receive more sanitizing and cleaning attention, this leads to other objects throughout your office (such as the water fountain) to be more germy. Another reason for water fountains to contain more bacteria is people may place objects resting on the back of the fountain (leaning against the wall surface). Therefore, any germ found at the bottom of that item's surface has now cross contaminated the fountain. Bacteria from hands are also passed on via touching the fountain handle. Consider disinfecting your office fountain and coolers more frequently to avoid your employees getting sick.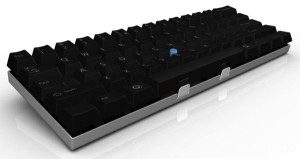 2.)Keyboard: A study shows that a computer keyboard can be contaminated with 3, 295 germs per square inch. How gross is that? It's one of the most commonly touched items in your office. Dirt, oil and germs collect on the keyboard surfaces especially if you are using a public computer. The interior of the keyboard may be filled with food crumbs, dust, dead skin, fingernails, hair, and more. Use a computer air cleaner and compressor to blow out debris from the keyboard. Office cleaners should wipe down the keyboard with a lint-free, slightly damped cloth on a weekly basis.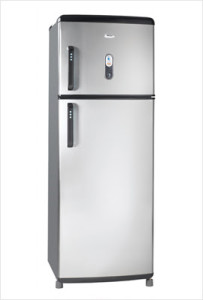 3.)Refrigerator Door Handle: The office break room is a place where employees regularly spend time in. Cold beverages, snacks and lunches are stored within the refrigerator. The refrigerator door handle encompasses massive amounts of dirt and germs that you may be unaware of. Wash and sanitize frequently to kill harmful germs and eliminate dirt build up. Before taking a bite of your sandwich, disinfect your hands.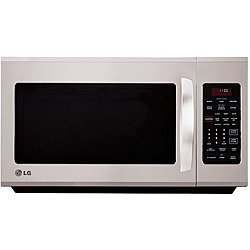 4.) Microwave Door Handles: Like the refrigerator door handle, the microwave door handle is a place where germs sneak onto and build a colonies of bacteria. Make sure to wash your hands after heating up your office lunch. You don't want to spread germs onto the food you are about to consume!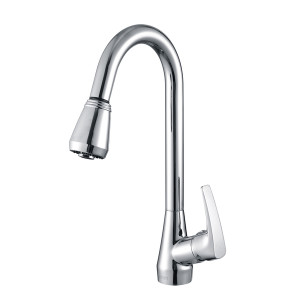 5.) Kitchen Sink & Faucet Handles: If you or your employees don't wash your hands after eating, or preparing a meal, germs can be cross contaminated onto the faucet planes. Sponges are usually nestled next to the faucet allowing easy access for cleaning. Beware of the bacteria found within a sponge's core. Sponges are loaded with germs; some may even contain the dangerous bacteria E.coli. Try zapping your sponge in the microwave for a minute to kill its bacteria. The sink is also loaded with dirty germs. Your office kitchen sink should be cleaned often to stop bacteria buildup.
Apple Corps office cleaning provides professional janitorial services in Quincy, Weymouth, Dedham, Brockton, Dedham, Boston, South Shore, North Shore and all throughout Massachusetts. Call today for a free commercial cleaning quote at (781) 335-6900