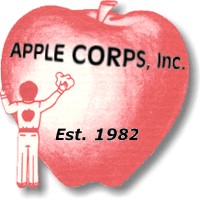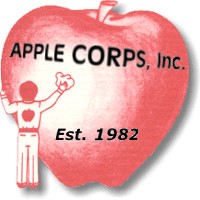 With winter just around the corner , it's time to prepare for the long cold months ahead in your Massachusetts office. It's crucial to sustain a healthy environment for your employees to work in. Healthy atmospheres create more productive workers. Your office's focus will be on work rather than sick days, sniffles, and sinuses.  Follow our techniques and tips to succeed in maintaining a clean workspace.
1.)  Disinfect:… Frequently! Put a stop to germs and bacteria from spreading. Have you ever  thought about how often you touch your face? It's hard to believe that it could add up to multiple times per hour on average. Cold and flu germs are contagious meaning every little thing that is contaminated will get passed onto the person touching it.  In offices: Telephones, keyboards, light switches, door handles, door panels, locks, keys, alarm panels, fax machines, copiers, etc. The more employees in your office, the more germs that are living on these surfaces. A preventative technique is to disinfect on a frequent schedule.  Depending on how much traffic you get in you office, the a large amount of people can be exposed to bad bacteria.  A higher volume of people means more necessary disinfecting.
2.) Declutter & Dust: The key to dusting is starting from the top. Look up and you will find ductwork, air vents, pipes, ceiling fans, and windows. These surfaces on ceilings are prone to collecting dust and cobwebs.  Using extendable poles, dust and clean all high areas.  Remember, dust and dirt will most likely fall when you are cleaning. So, make sure to cover any areas with cloths if you want to prevent equipment or certain areas from getting dirty.  Another area most frequently forgotten are corners, behind doors, tops of filings cabinets, and furniture. A feather duster or microfiber cloth are great tools for dusting.  Declutter desks and countertops.  Paperwork and clutter create dust buildups.  Once you organize these spaces, you'll notice a huge improvement in cleanliness.
3.) Floors: Floor mats are facility managers' best friends during New England's snowy months. They obstruct salt and sand from being dragged throughout offices' carpets, hard floors, and floor surfaces. Customize a floor care schedule with your professional janitorial company. An experienced cleaning crew will have the equipment to maintain your floors: Auto scrubbing machines, steam cleaners,  and other floor cleaning gear is essential in preserving the quality and aesthetics of your facility's floors.
Call Apple Corps today for a free professional office cleaning quote. We provide janitorial  services to facilities throughout Massachusetts: Office buildings, medical facilities, industrial facilities, schools, banks, car dealerships, post construction job sites, and much more!
781-335-6900
"We don't cut corners, we clean them!"